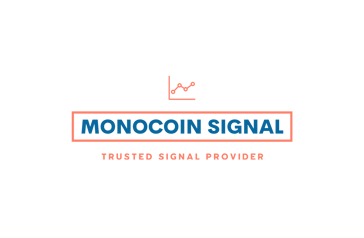 Treading the Bull-Bear Tightrope
Explore the current status of Dogecoin (DOGE) as of October 10, 2023, featuring a detailed analysis of its price movement, technical indicators, and the broader market dynamics. Understand the resistance and support levels shaping DOGE's trajectory.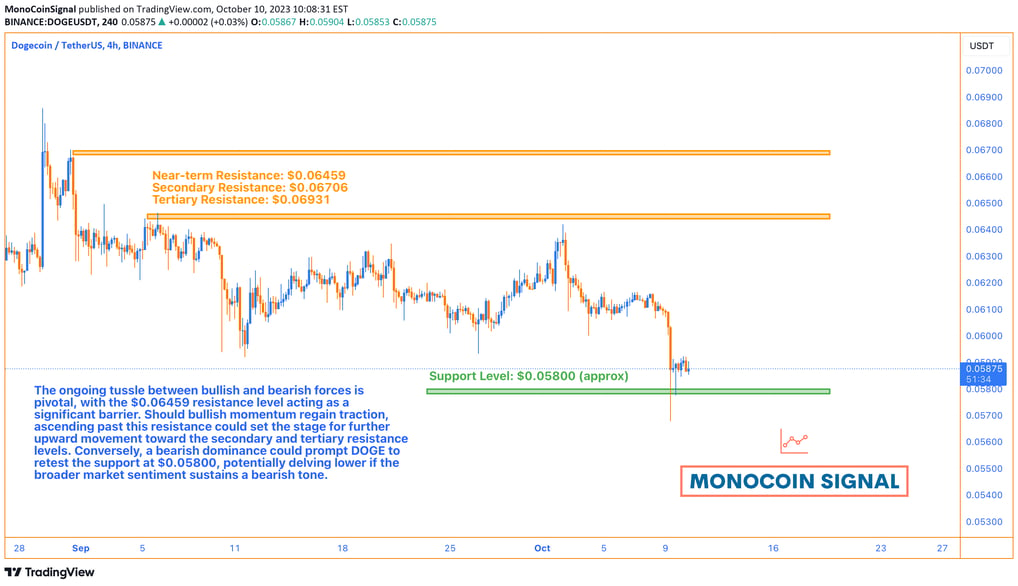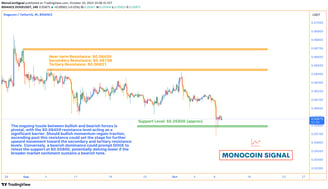 As of October 10, 2023, Dogecoin (DOGE) is priced at $0.05891, marking a minor pullback from its earlier attempts to breach the resistance level of $0.06459, and the month kicked off with DOGE breaking free from a descending triangle pattern, supported by an ascending trendline, sparking hopes for an uptrend. However, the failure to surpass the resistance quelled the bullish enthusiasm, dragging the price below the $0.06 threshold.

Analysis:

The technical indicators for DOGE earlier this month showed promising signs, with the Relative Strength Index (RSI) testing the overbought zone, indicating a solid buying and selling power. However, the inability to clear the near-term resistance suggests a lack of buying pressure at higher price levels. The Moving Average Convergence Divergence (MACD) painted a green histogram, signaling positive price action, but the recent price retraction calls for cautious optimism.

Recent News and Fundamentals:

Dogecoin's narrative this month also echoes the broader market dynamics. A recent downturn in the crypto market reflected a 2% price dip for DOGE alongside other assets like XRP and Solana.
Despite the uneventful trading pattern, machine learning algorithms project a modest price target of $0.060218 for DOGE by the end of October 2023.
The coin's position as the 10th largest cryptocurrency, boasting a market cap of over $8.6 billion, fuels speculative projections of a price surge to $0.098 by the year-end.

Most Probable Scenario:

The ongoing tussle between bullish and bearish forces is pivotal, with the $0.06459 resistance level acting as a significant barrier. Should bullish momentum regain traction, ascending past this resistance could set the stage for further upward movement toward the secondary and tertiary resistance levels. Conversely, a bearish dominance could prompt DOGE to retest the support at $0.05800, potentially delving lower if the broader market sentiment sustains a bearish tone. Amid the mixed market sentiment and recent fundamental developments, a keen eye on technical and fundamental indicators is imperative to navigate DOGE's unfolding narrative.