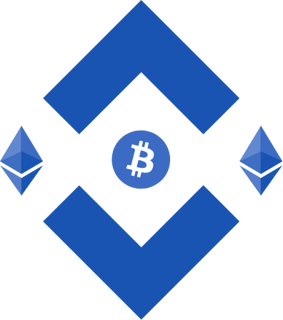 ACCESS MONOCOIN SIGNAL PREMIUM CHANNELS TO GAIN BETTER PROFITS AND MINIMIZE YOUR LOSSES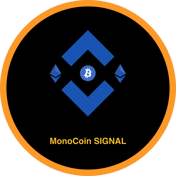 About MonoCoin Signal
MonoCoin Signal is one of the oldest signal providers in cryptocurrency and forex. Founders were three NYU finance graduates who believed that trading could be way easier than this and gathered a team of expert traders and programmers to build a project for high-accuracy trading and analyzing the market behavior. They have private indicators and watch the market 24/7, and send people alerts whenever a coin shows potential for trading.
About MonoCoin Signal VIP
The VIP services you receive in MonoCoin Signal include everyday signals with 90% accuracy.
In each signal, you will receive the Entry price, Target price, Stop Loss, Leverage amount, and the Entry amount to open your positions. You will also be able to use MonoCoin Signal with your Auto-Trade bots since they are bot-friendly.
MonoCoin Signal provides at least 5 Futures signals - 3 Spot signals and 4 Forex signals daily.
Once you join the VIP service, you will receive educational PDFs to get a guide on opening and managing your positions with a great strategy and reducing your risk for better profits.
Difference Between the Public Channels and VIP Channels
There are two public channels:
MonoCoin Signal Public: Shares results and statistics about previous VIP signals.
MonoCoin Signal Market Alerts: Shares more than 100 alerts about the market any time a coin makes it to a support or resistance level, which shows potential for opening positions. You will also receive an educational PDF to understand how to use those signals. MonoCoin Signal is proud of this free feature, which took a lot of time to build to better understand the market.
However, The VIP channels send you hand-picked signals with higher accuracy with all the information you need for opening and closing positions.
Benefits of the VIP Services
MonoCoin Signal VIP gives you accurate and exact entry and exit levels for your positions.
It also makes it easy for you to stop your losses most safely and reduce your risks. You will receive PDFs to learn how to manage your positions and get out with profits even on risky days. With 90% accuracy, you can not go wrong.
It means 9 out of each 10 signals you receive meet targets which is a remarkable statistic. You will be able to connect those signals to your exchange accounts so that your positions can be opened and closed, even when you're sleeping or at a meeting. It feels good not to be worried about your positions all the time.
How Many MonoCoin Signal Groups are There?
Only ONE!
You can find all the information you need on www.monocoin.net. Do not fall for scams or other channels introducing themselves as a MonoCoin Signal trader.
What is the Accuracy of MonoCoin Signal VIP?
Our accuracy was estimated at around 88%-90%.
You can view our statistics and previous results on our website www.monocoin.net/statistics
How Much Capital Do You Need to Start Trading With MonoCoin Signal VIP?
MonoCoin Signal members start trading with capital from $100 to $20,000 and gain depending on their position sizes.
Our estimated safe weekly profits were calculated between 150% and 200%.
This means, on average,
If you start trading with $100, you will profit about $800 per month
If you start trading with $500, you will profit about $4000 per month
(In this calculation, losses were a factor as well)
How to Join MonoCoin Signal VIP?
All you have to do is to make a payment to our TRC20 address and then send a screenshot of your transaction to our admin @monocoin_admin
Our TRC20 address is: TRjonqmzMQws31Pa3Qw8knkcnN4pj9QT1r
Have More Questions?
You can easily chat with our agents on our website and Telegram.
Our agents are waiting to help you.
You can get the answers to FAQs on our website or by contacting @MonoCoin_Admin on Telegram.