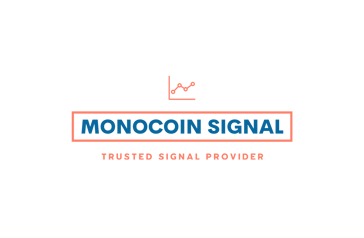 Top ten digital currencies to invest in 2022
, we will introduce you Top ten digital currencies to invest in 2022.
Nowadays, when the stock market is in recession, we are witnessing the migration of investors from this market to the digital currency market. The cryptocurrency market has the potential to grow and increase capital. Probably, in 5 to 10 years, the value of some digital currencies will rise astonishingly and cryptos will take over the world; But the main issue is, which is the best digital currency for investment among more than 8,400 currencies?! In this article, we will introduce you Top ten digital currencies to invest in 2022.
readmore : VIP Forex Signals Channel
1- Cardano
The Cardano project started in 2015 under the management of Charles Hoskinson. Instead of using its old blockchain technology, Cardano has created a new blockchain network. Cardano is the name of the blockchain that allows people to receive and pay money.
2- Litecoin
Charlie Lee, a former Google employee, created Litecoin in 2011 by making a series of changes to the Bitcoin protocol. Among cryptos, Bitcoin is compared to gold, and Litecoin is compared to silver. Litecoin is cheaper and more suitable for everyday payments and transactions, and this feature has placed it among the best digital currencies. The number of Litecoins that can be mined, like Bitcoin, is limited.
3-Bitcoin
Most of us know the digital currency as Bitcoin. Some people don't know any other cryptocurrency except Bitcoin! Bitcoin, which is now the most famous coin in the world, is a cryptocurrency with a peer-to-peer network. You must have read about it everywhere and know that the identity of its creator has not been revealed. The main goal of the creator of Bitcoin is to eliminate all financial intermediaries, including banks.
readmore : best crypto signals
4-Uniswap
Decentralized exchange Uniswap has created a dedicated digital currency with the same name. Vitaly Dmitriyevich, the creator of the Ethereum cryptocurrency, provided UniSwap's infrastructure; then in 2018, Hayden Adams designed its protocol. UniSwap's goal was to create a platform for users of the Ethereum blockchain to make transactions directly. It is a protocol for exchanging ERC20 tokens.
5-TRX
This digital currency was created in 2017 by Justin Sun in a Singaporean institution. TRX uses blockchain to develop a global market in a decentralized manner. This global market includes entertainment, media, and various types of content. Online stores that offer programs and applications are removed. In this way, users receive the programs directly from their creators TRX main goal is to provide decentralized internet.
6-Ethereum
In 2015, Vitalik Buterin created Ethereum, which is the second generation of digital currencies. Ethereum is a platform for running decentralized applications. Among the most important applications of the Ethereum network is the implementation of smart contracts. This particular use of Ethereum has placed it among the top digital currencies. What is a smart contract? It is a protocol for confirming and executing the contract. This contract implements transactions without intermediaries and third parties. Smart contracts can be tracked, but they will not be traceable in any way.
7-Bcash
Bcash is a digital currency used as a peer-to-peer payment network. This cryptocurrency was created in 2017 to solve the shortcomings of Bitcoin. Like Bitcoin, Bitcoin Cash is limited to 21 million units.
8-Stellar
Jed McCaleb was a member of the Ripple project team who left due to problems with his group. He created Stellar digital currency in 2014. Stellar is almost similar to Ripple (XRP). That is, like Ripple, it has a Stellar network and a cryptocurrency known as Lumen. Lemonn does not need to be mined, there are about 100 billion of them that will be released to the market over time. Payments are made on the Stellar network with very low fees. Stellar is highly scalable. Lemonn can process about 1000 transactions per second.
9- Binance Coin
Binance is a digital currency based on the blockchain network. This coin entered the market in 2017 through ICO (Initial Coin Offering). In 2019, this cryptocurrency established its exchange. Its manufacturer is Changpeng Zhao known as CZ. This currency is built on the Ethereum blockchain network.
10- XRP (Ripple)
XRP was created in 2012 as an instant payment, exchange, and currency transfer network. Some people may not know that Ripple is older than Bitcoin, but it was not as lucky as Bitcoin to gain world fame. Ripple is a platform and a digital currency aimed at making fast and secure transactions. The Ripple project aims to create a secure and decentralized payment and communication channel for financial institutions and banks around the world.