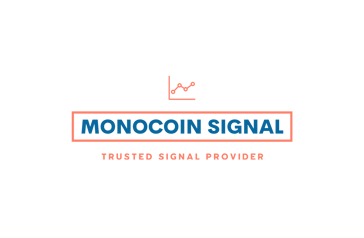 TOMO: Poised Between Promise and Pause
Analysis of TOMO trading against Tether on the 1-hour chart reveals a combination of bullish and bearish signals. While SMA and OBV point to positive momentum, the Parabolic SAR and MACD suggest caution. With consolidation likely, traders should monitor breakout potentials.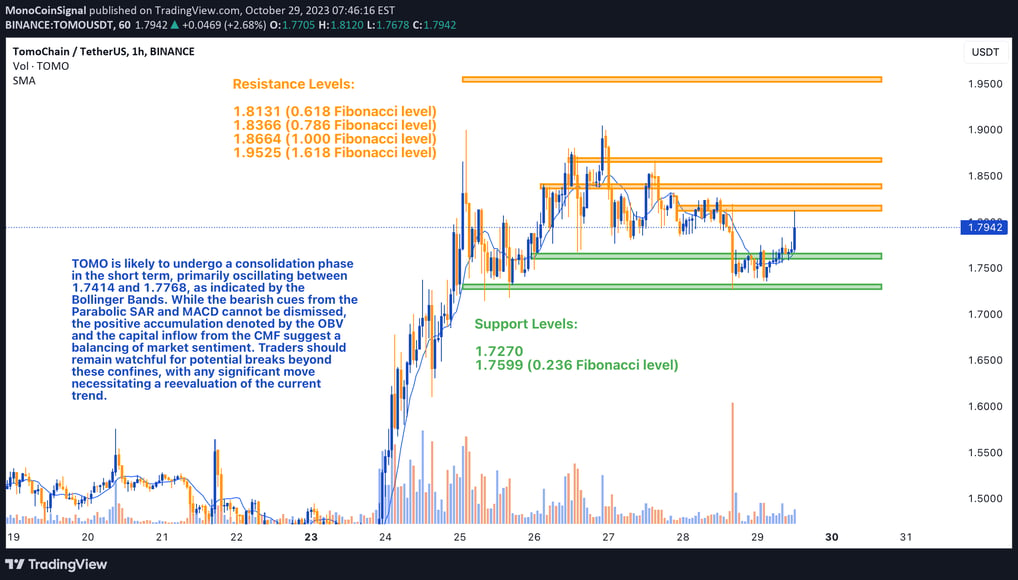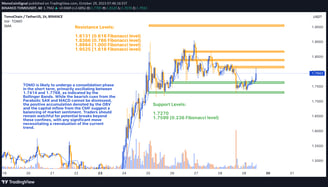 Analysis Overview:

TOMO, trading against Tether on the 1-hour chart, has exhibited a mix of bullish and bearish indicators. While the SMA closely aligns with the current price, suggesting potential support, the Parabolic SAR indicates a bearish tilt. Concurrently, the OBV highlights consistent buying pressure, indicating positive accumulation.

Key Indicators:

The MACD's histogram suggests a bearish momentum as it trends below the signal line.
Despite the MACD's outlook, the OBV shows strong accumulation at 156.9M, hinting at sustained buying pressure.
The CMF demonstrates mild capital inflows, reinforcing the positive sentiment showcased by the OBV.
The Bollinger Bands put the immediate resistance and support at 1.7768 and 1.7414, respectively.

Most Probable Scenario:

TOMO is likely to undergo a consolidation phase in the short term, primarily oscillating between 1.7414 and 1.7768, as indicated by the Bollinger Bands. While the bearish cues from the Parabolic SAR and MACD cannot be dismissed, the positive accumulation denoted by the OBV and the capital inflow from the CMF suggest a balancing of market sentiment. Traders should remain watchful for potential breaks beyond these confines, with any significant move necessitating a reevaluation of the current trend.

Conclusion:

Considering the mixed indicators, traders are advised to adopt a cautious stance. It's pivotal to watch out for any breakout from the confines of the current consolidation range, as well as to keep an eye on global news and updates that could influence TOMO's price.