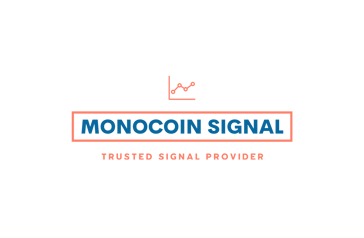 STORJ 1H Analysis with Influences from 1D Fibonacci Levels
Explore the intricate dance between bearish trends and potential rebounds for STORJ as it navigates key Fibonacci levels. Our analysis dissects signals from Stochastic Oscillator, Bollinger Bands, and MACD to unveil a nuanced outlook.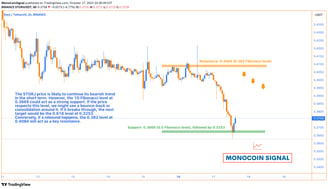 n the STORJ 1-hour chart, a clear bearish trend is evident. While the provided technical indicators from the 1H chart mainly signal bearish momentum, the 1D Fibonacci levels could play a pivotal role in potential bounce-backs or resistance areas.

Analysis:

Fibonacci Levels (from 1D):

The current price of STORJ in the 1H chart is approaching the 0.5 level at 0.3669. This could act as a significant support, and if the price respects this level, we could expect some buying pressure here.
Should the price continue its downward momentum, the next major support would be at the 0.618 level (0.3253).
On the upside, the 0.382 level at 0.4084 might act as resistance if the price were to rebound.

Stochastic Oscillator: Given its oversold position, this suggests a potential pullback or temporary reversal might be imminent, which aligns well with the approaching Fibonacci support at 0.3669.

Bollinger Bands and MACD: Both indicators continue to indicate bearishness in the short term.

Most Probable Scenario:

The STORJ price is likely to continue its bearish trend in the short term. However, the 1D Fibonacci level at 0.3669 could act as a strong support. If the price respects this level, we might see a bounce-back or consolidation around it. If it breaks through, the next target would be the 0.618 level at 0.3253. Conversely, if a rebound happens, the 0.382 level at 0.4084 will act as a key resistance.

Conclusion:

While the STORJ 1H chart indicates a bearish momentum, the 1D Fibonacci levels can provide key areas of interest for potential reversals or consolidation. It's essential for traders to monitor these levels closely for any signs of price reversal or continued momentum.