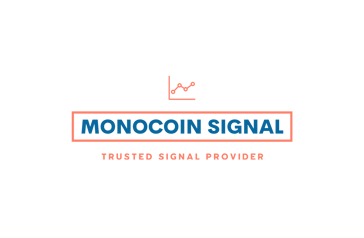 Recent Support Test and Short
After peaking at $1,360, MKR reveals a bearish trend, recently retracing to a crucial $1,000 support level. This point has triggered a 20% price surge in past tests. A favorable response at this level could signify a bullish trajectory towards the $1,400 and $1,600 resistance zones.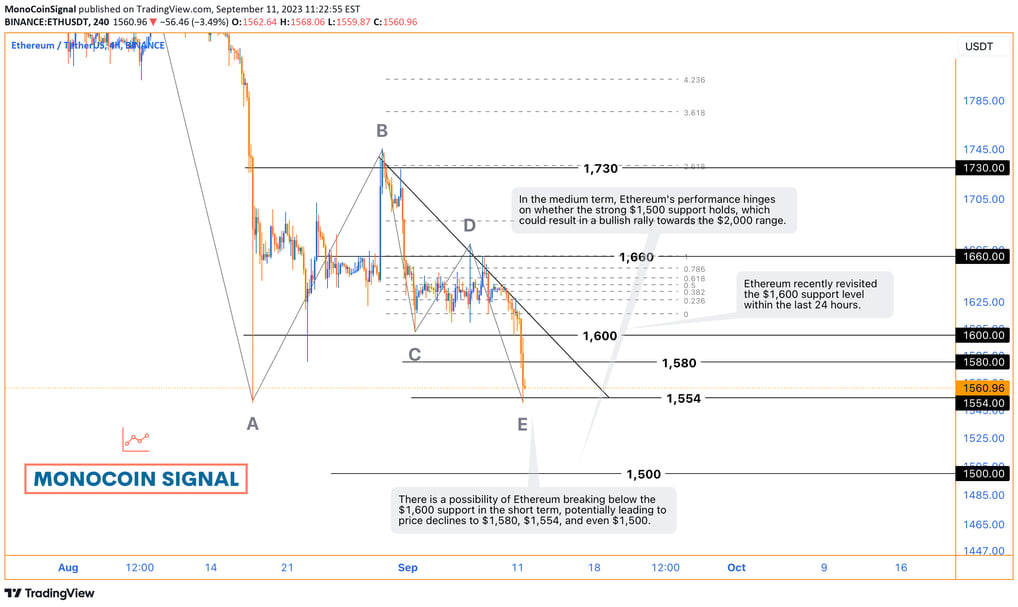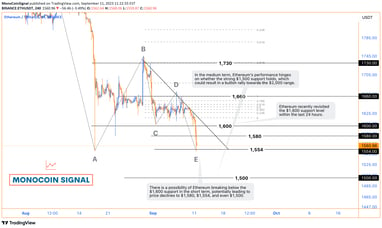 Over the course of the past day, Ethereum experienced a notable occurrence as it revisited the critical support level of $1,600. However, this particular revisit differed from previous instances, as the cryptocurrency failed to exhibit a favorable upward response. This circumstance has raised concerns regarding the potential for a short-term breakdown below this support, which could consequently lead to a further depreciation in Ethereum's valuation. It is plausible that we may witness price levels descending to the support tiers of $1,580, $1,554, and even $1,500 in the immediate future.

Nevertheless, when considering the medium-term outlook, Ethereum's performance appears to be contingent upon the strength of the robust $1,500 support threshold. Until this formidable level is breached, there remains a distinct possibility of Ethereum initiating another bullish rally. In this scenario, the cryptocurrency could propel itself towards the $2,000 price range, opening up a promising channel for sustained upward momentum.