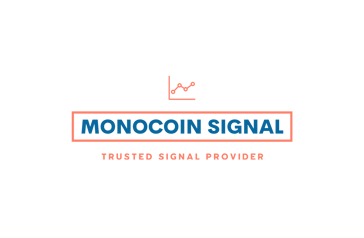 HTF: Dancing Shadows
Explore an in-depth analysis of HFT's current market movements, highlighted by a bearish sentiment with potential bullish reversal indicators. Our detailed breakdown covers essential technical markers, such as RSI and MACD, offering traders insights to navigate the volatile crypto landscape effectively.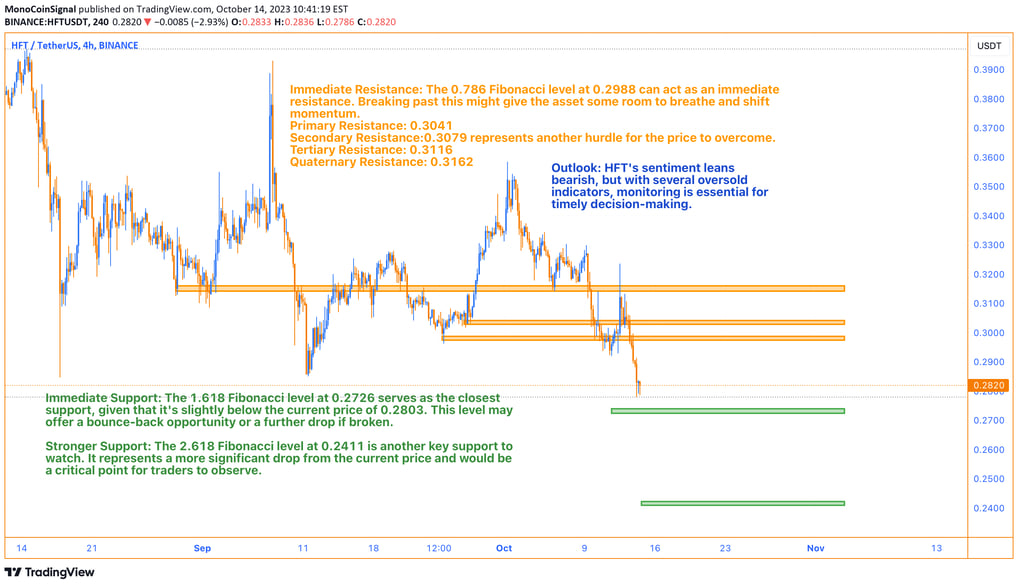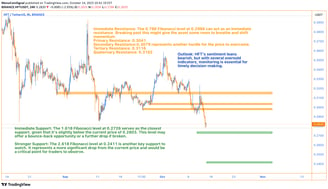 Navigating HFT's market movements, the crypto pair fluctuates between downturns and rebounds. The Fibonacci levels highlight the market sentiment, with the currency at the 0.2803 mark. Traders are actively positioning based on these indicators, emphasizing HFT's dynamic nature.

Analysis:

The current price of 0.2803 is slightly above the Lower Bollinger Band (0.2806), suggesting a potential oversold condition.
The Middle Band, or Basis (0.2972), serves as a short-term resistance.
The RSI at 26.13 indicates the HFT is in oversold territory, suggesting a potential reversal soon.
The MACD line (-0.0063) is below the Signal line (-0.0046), supporting the bearish view, but a crossover might be imminent.
The oscillator values, %K at 5.26 and %D at 9.36, also indicate an oversold market.

Probable Scenario:

While HFT currently shows a bearish trend, several indicators hint at a potential bullish reversal. The 0.2726 support level is pivotal for detecting a rebound. If the price descends below this support, a further decline might follow.

Conclusion: HFT's sentiment leans bearish, but with several oversold indicators, monitoring is essential for timely decision-making.