Gold's Demand Support
Explore the latest analysis on the surging gold market. With prices reaching $1972 and encountering a new supply zone, strategic sell trades are on the horizon. Discover insights into the approaching demand zone at $1945, a potential barrier against further price drops.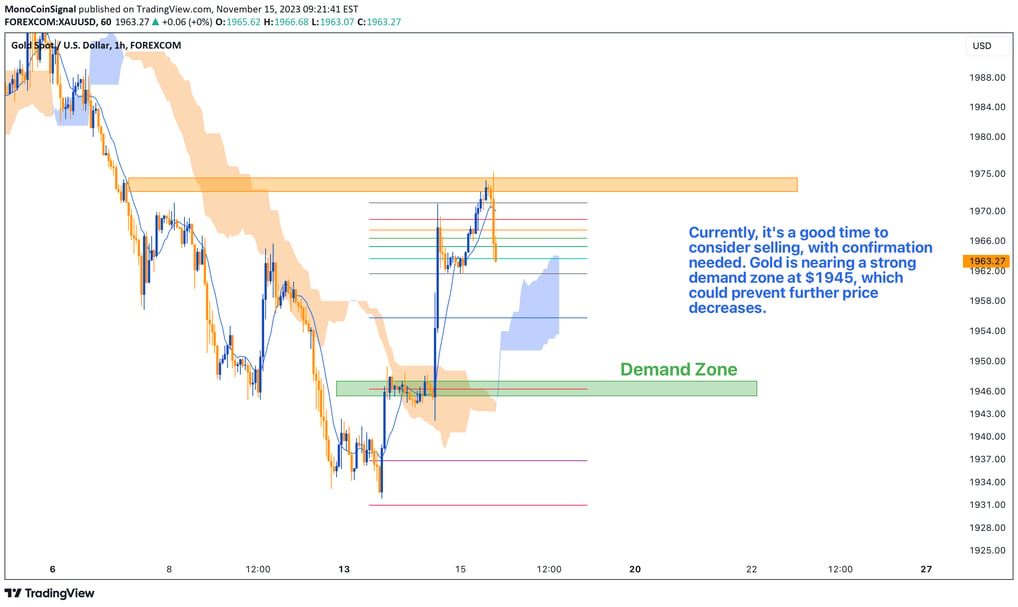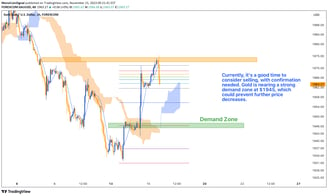 Gold has seen a worldwide surge, rendering its former supply zones ineffective, and reached a price level of $1972 before hitting another supply zone. Currently, it's an optimal time for sell trades, pending verification. The initial demand zone that it is approaching is at $1945, which might act as a barrier against further price drops and is considered a robust zone.