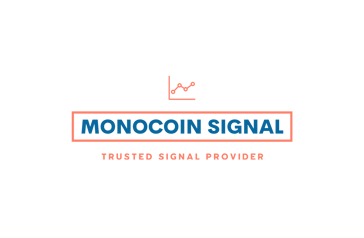 Ethereum Eyeing the $1,665 Resistance
Dive into a comprehensive analysis of Ethereum's recent performance as of October 8 and 9, 2023. Unravel the complexities of its price movements, key support and resistance levels, and the potential for a bullish reversal amidst a bearish market sentiment. Discover how critical technical levels and indicators are shaping Ethereum's future trajectory.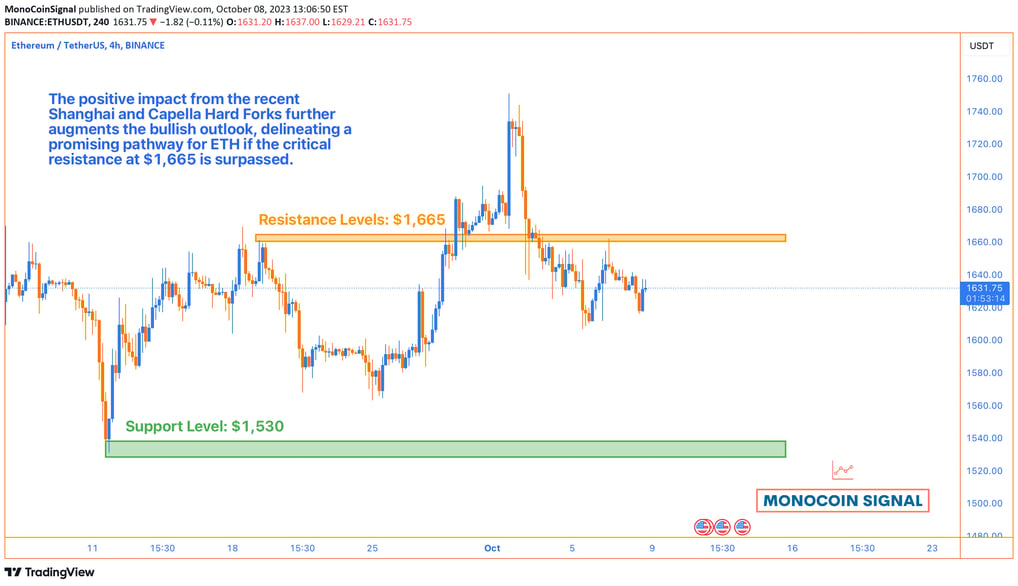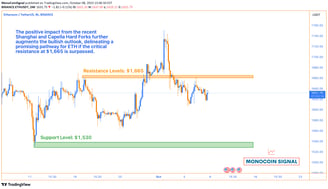 Ethereum (ETH) stands at a price of $1,633 as of October 8, 2023, showcasing a minor dip of 0.2% in the last 24 hours amidst a relatively flat cryptocurrency market. The digital asset has been grappling with a significant resistance near $1,620, with a further formidable resistance at $1,665, marking critical levels for a potential bullish reversal.

Key Prices:

Current Price (as of Oct 8, 2023): $1,633
Support Level: $1,530
Resistance Levels: $1,620 and $1,665

Analysis:

Despite a minor retracement, ETH has displayed a 2.5% growth over the last 14 days, and a remarkable 36.5% upsurge since the year's commencement, hinting at a strong recovery potential amidst a stagnant market scenario.

Most Probable Scenario:

Technical indicators forecast a balanced market scenario for ETH, with its 30-day moving average trailing below its 200-day average for over a month, while its Relative Strength Index (RSI) edges towards 50, suggesting a potential rally. The pivotal $1,665 resistance level appears as the next target for bulls, with the $1,530 support providing a solid foundation for upward movement, given favorable market conditions. The positive impact from the recent Shanghai and Capella Hard Forks further augments the bullish outlook, delineating a promising pathway for ETH if the critical resistance at $1,665 is surpassed.
Oct 9
Trade active:
Update:

Ethereum (ETH) is currently trading at $1,578, reflecting a decrease from the previous price of $1,633 as of October 8, 2023. The market sentiment has been bearish, mainly driven by a -3.26% dip today against the US Dollar. Despite this, Ethereum is attempting an upside break from the $1,530 support level, challenging a crucial bearish trend line with resistance near $1,620 on the daily chart. A sustained break above the $1,620 and $1,665 resistance levels could trigger a fresh price increase.

Technical indicators are showcasing a neutral market scenario with a balanced outlook. The Fear & Greed Index is at 50, indicating a neutral sentiment among investors. While the majority of indicators favor a bearish forecast, there's potential for a bullish reversal if Ethereum manages to surpass the critical resistance levels at $1,620 and $1,665. A positive break above these levels could set the stage for a run towards the predicted price of $1,757.01 by October 14, 2023.

In the broader landscape, Ethereum continues to solidify its position in the DeFi sector with a notable surge in staking activities, although concerns over increased centralization have been raised by experts from JPMorgan. Despite these concerns, Ethereum has witnessed a sharp upside movement over the past few weeks, hinting at a strong recovery potential.