Chart Breakout and Potential Trends
NEAR displays noteworthy growth, breaking a prolonged downward trendline, but faces resistance at a strong weekly supply zone. Initial support at $1.680 and $1.513. Despite short-term challenges, the broken downtrend line hints at long-term upward potential.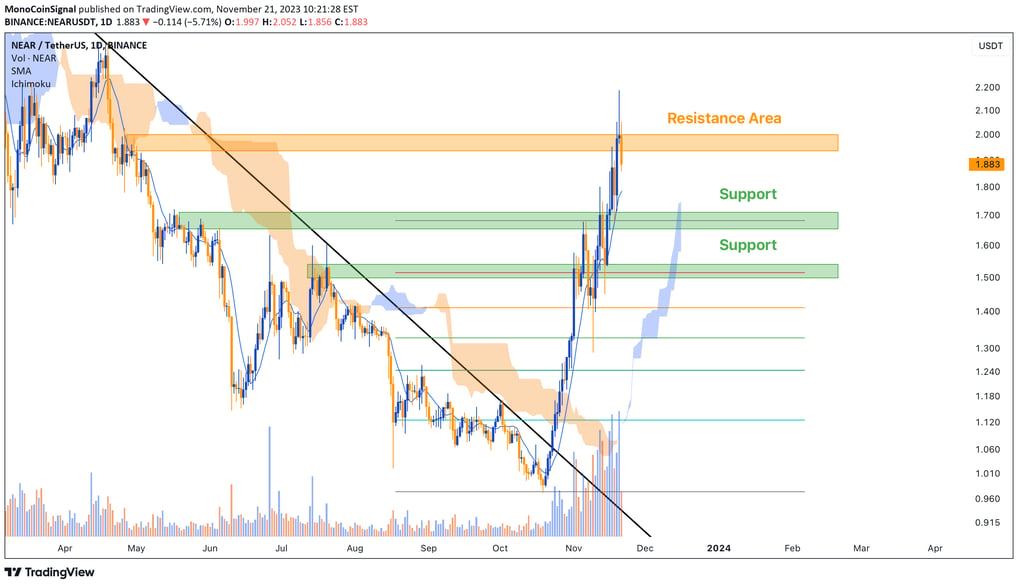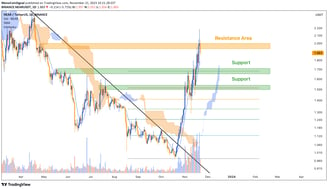 NEAR experienced notable growth following a prolonged period of downward trendline breach. Presently, it has encountered a robust weekly supply zone capable of stalling its upward momentum and potentially directing it downward. The initial support levels stand at $1.680 and $1.513, where we might observe market reactions. Looking ahead, with the weekly downtrend line broken, there's potential for an upward trajectory in the long term, indicating promising growth prospects for NEAR.