BTC and ETH - Today's Analysis
Bitcoin and Ethereum analysis - 4 Feb 2023
BITCOIN AND ALTCOINS ANALYSIS
Well, Bitcoin is still in its upward channel. At the moment, the bottom of the channel has supported it. Now it seems that Bitcoin will go towards the previous ceiling in the area of ​​$24,255.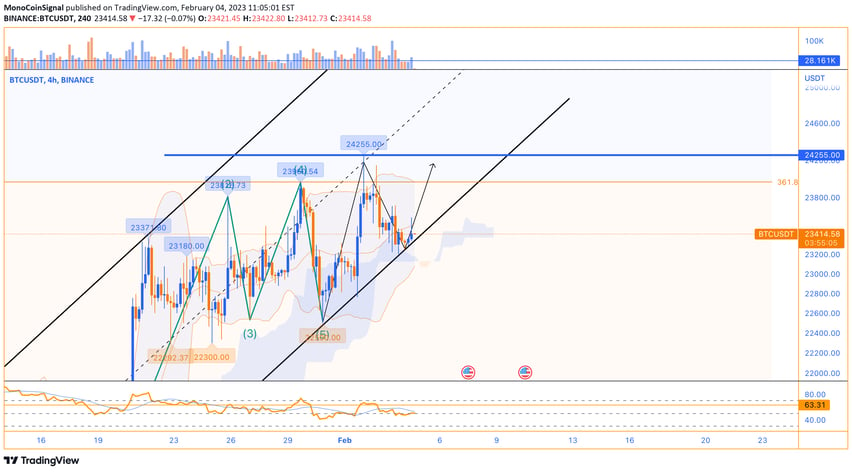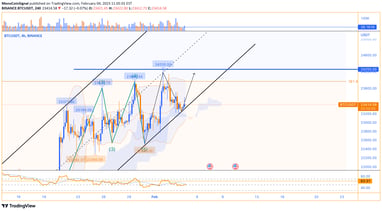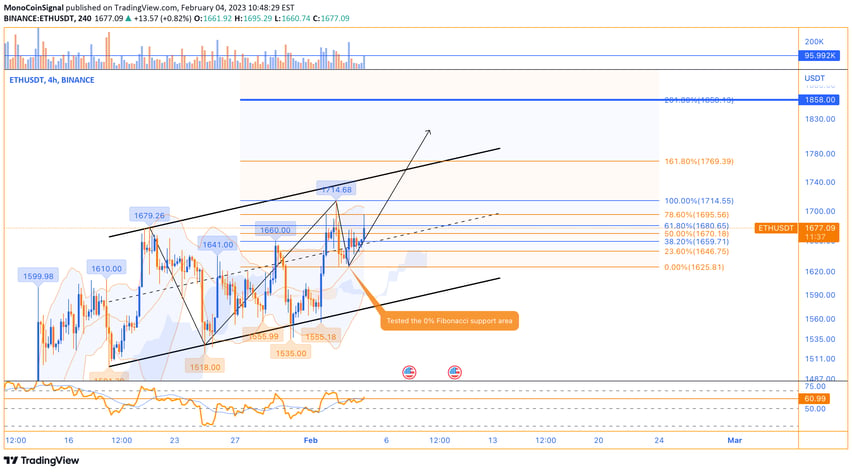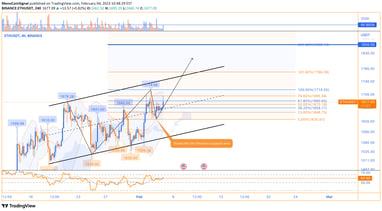 After testing the 0% Fibonacci support area in the $1,625 price range, Ethereum is currently facing the 61.80% Fibonacci resistance level . Since it is still in an ascending channel , a break of the $1,714 resistance will see a move toward the $1,858 range.
Don't forget to check out monocoin.net for more crypto analysis and crypto signals.You can also join our channel to receive telegram crypto signals for crypto and forex.Join the MonoCoin Signal VIP to receive the best cryptocurrency signals and analysis.MonoCoin Signal also provides crypto tutorial content for crypto trading for VIP users, so they can gain more profits.