Bitcoin's Bearish Trend, Key Resistance Levels to Watch!
Bitcoin's price is fluctuating within a narrow channel between $25,700 and $26,230, facing resistance at $27,400 and $27,800, indicating a bearish trend. The medium-term outlook remains bearish, with a need for strong indicators for a potential reversal.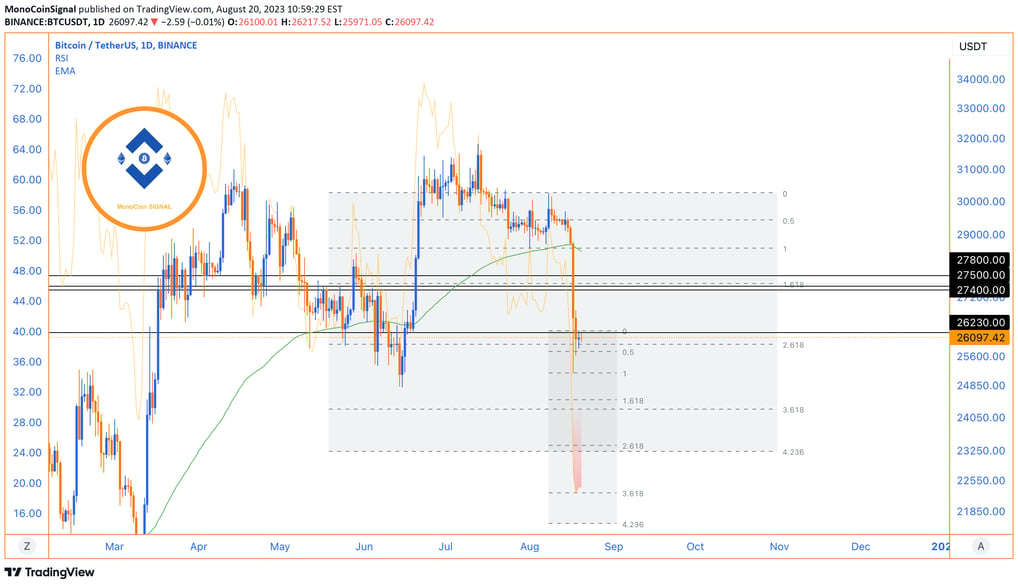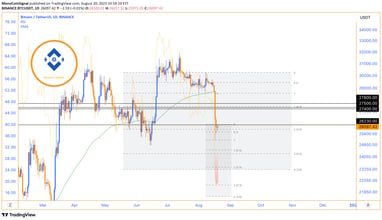 Over the past few days, Bitcoin's price has remained within a narrow channel, fluctuating between $25,700 and $26,230. This trend is bearish, meaning that attempts to break out to higher levels have been met with resistance and declines. Specifically, there are two key resistance levels at $27,400 and $27,800 where Bitcoin has struggled to move past. For the time being, the medium-term outlook for Bitcoin remains bearish. A significant shift in momentum or other strong indicators would be required to signal a reversal from this trend.