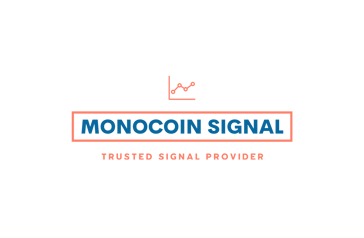 Bitcoin's Bearish Bend
In the hourly timeframe, Bitcoin confronts key supply and demand zones. A break of the ascending trendline raises bearish concerns, with potential downside towards the 35454 USDT demand area. Technicals support a bearish scenario, emphasizing caution and the need for vigilant monitoring of critical zones. Traders should be prepared for potential lower levels and assess market dynamics for strategic adjustments. This analysis is informational and not financial advice.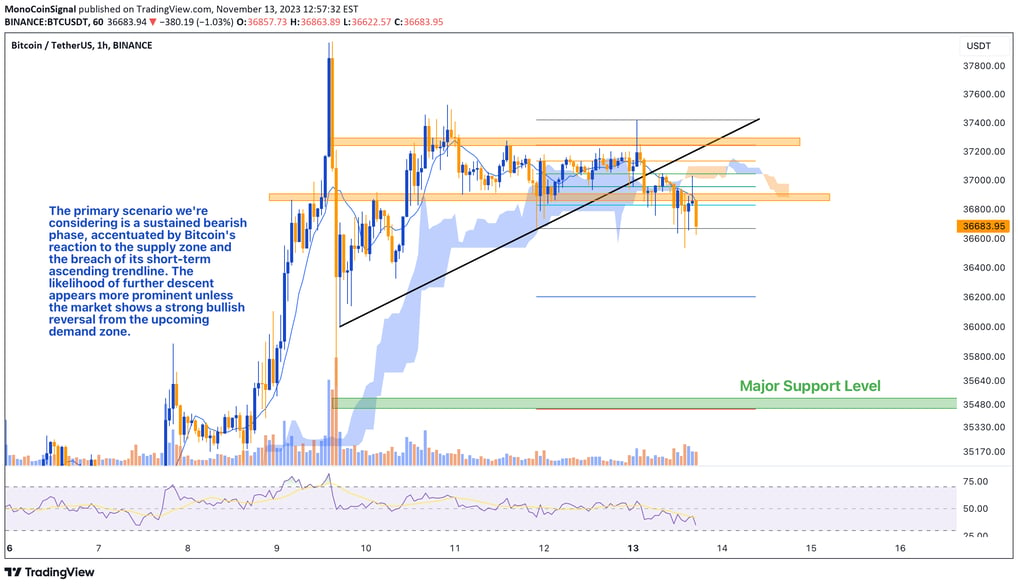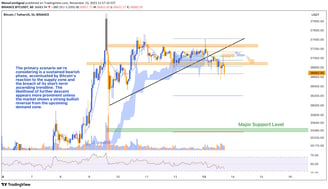 In the hourly timeframe, Bitcoin is navigating through well-defined supply and demand zones that have been actively influencing price movements. Bitcoin has encountered its supply zone, breaking its upward trendline, and is now approaching a designated demand area. From a technical perspective, the break of the ascending trendline in the hourly frame casts doubt on the validity of this demand zone. There is a possibility that Bitcoin could discredit this area due to the break, potentially moving lower towards the next demand zone around the 35454 USDT level, where we might anticipate a bullish response.

Integrating this with our earlier analysis, the technicals on the chart fortify the bearish scenario. The proximity to the lower Bollinger Band at 36702.29 USDT indicates a test of support is imminent. The confluence of the downward pressure and the break of the hourly trendline suggests that caution is warranted at current levels.

Most Probable Scenario:
The primary scenario we're considering is a sustained bearish phase, accentuated by Bitcoin's reaction to the supply zone and the breach of its short-term ascending trendline. The likelihood of further descent appears more prominent unless the market shows a strong bullish reversal from the upcoming demand zone.

Conclusion:
Combining the supply and demand dynamics with the array of technical indicators, the path of least resistance seems downward. Traders should be vigilant and watch how the price interacts with these critical zones. A move below the current demand area could open the door to lower levels, particularly around 35454 USDT, where a bullish counter could emerge. As with any market analysis, it's important to monitor these levels and adjust strategies accordingly. This analysis is provided for informational purposes only and should not be taken as financial advice. Always exercise due diligence and manage risks effectively.