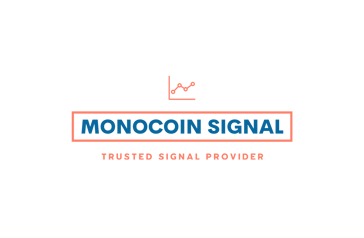 Bitcoin Technical Analysis: Navigating the Neutral Waters for Investors
Discover the current state of Bitcoin with our technical analysis. Our experts provide insights into the oversold RSI and stochastic oscillator values, potential resistance levels, and low trading volume. Learn how to make informed investment decisions with MonoCoin Signal
BITCOIN ANALYSIS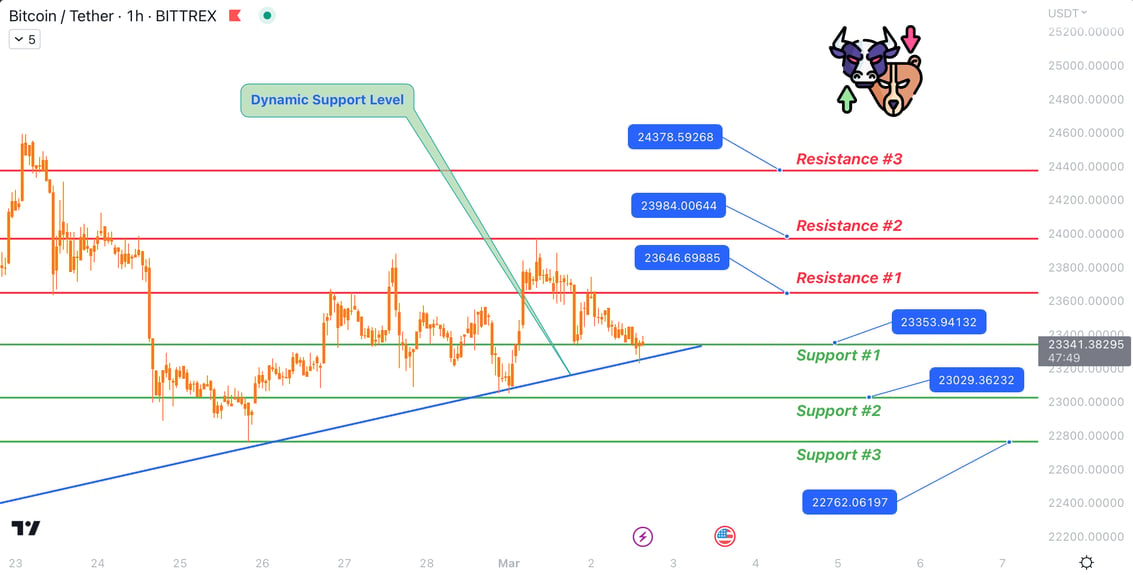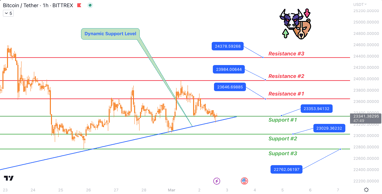 Today, we'll be discussing the current state of Bitcoin.
Bitcoin's current price is 23,352, and we're analyzing it in a 1-hour timeframe. The Relative Strength Index (RSI) value of 38 indicates that Bitcoin is currently in an oversold position, which might present a good opportunity for investors who are looking to buy Bitcoin.
Looking at the 1-hour timeframe, we see that there is a potential resistance level of 23,972 that Bitcoin might struggle to surpass. The upper Bollinger band is at 23,643, which could also serve as a resistance level. However, the lower Bollinger band is at 23,452, and the middle Bollinger band is at 23,287, which suggests that Bitcoin is in a neutral position.
The Trend Explorer indicator shows that Bitcoin is also in a neutral position, with potential volatility in the near future. The lower band is at 23,959, the middle band is at 23,444, and the upper band is at 22,930.
The volume oscillator is at 8%, indicating that there is not much trading volume currently in the market. This could lead to higher volatility, which is important for investors to consider.
The Moving Average Convergence Divergence (MACD) value is -59, indicating that Bitcoin is currently in a bearish trend. However, the stochastic oscillator value of 28 indicates that Bitcoin is oversold, which might present a good opportunity for investors who are looking to buy Bitcoin.
As your friendly teacher, I would like to remind you that investing in cryptocurrencies is risky and volatile. It's essential to perform your due diligence, conduct market analysis, and carefully assess your investment goals and risk tolerance before investing in Bitcoin. Remember that you should only invest what you can afford to lose.
If you're a long-term investor who believes in the potential of Bitcoin, you might consider buying Bitcoin at the current price as it is oversold and might increase in the future. However, if you're a short-term investor who is looking to make a quick profit, you might want to wait for the price to break through the potential resistance levels before buying Bitcoin.
In conclusion, Bitcoin is currently in a neutral position, with potential resistance levels at 23,972 and 23,643. The oversold RSI and stochastic oscillator values suggest that Bitcoin might present an excellent opportunity for investors who are looking to buy Bitcoin. However, the low trading volume, bearish MACD value, and potential resistance levels suggest that investors need to be cautious when investing in Bitcoin. As your teacher, I encourage you to continue learning about the market and making informed investment decisions. Good luck!
At MonoCoin Signal, we understand that navigating the world of cryptocurrencies can be challenging. That's why we offer VIP plans to help you make informed investment decisions and maximize your profits. With our VIP plans, you'll receive access to expert technical analysis, real-time market insights, and personalized investment strategies. Our team of experienced analysts will guide you every step of the way, so you can make confident investment decisions and achieve your financial goals. Join our VIP plans today and take your investment strategy to the next level!