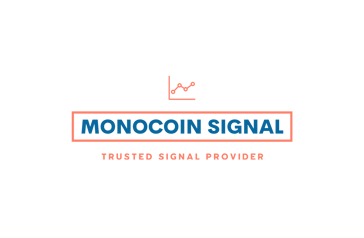 Bitcoin: A Tug of War Between Bulls and Bears
Explore Bitcoin's current stance in the market as of October 12, 2023, with a price hovering at $26,663 and a short-term bearish trend. Discover key support and resistance levels and the impact of macro-economic factors including the U.S. dollar crisis and Ethereum futures ETF on Bitcoin's price.Blog post description.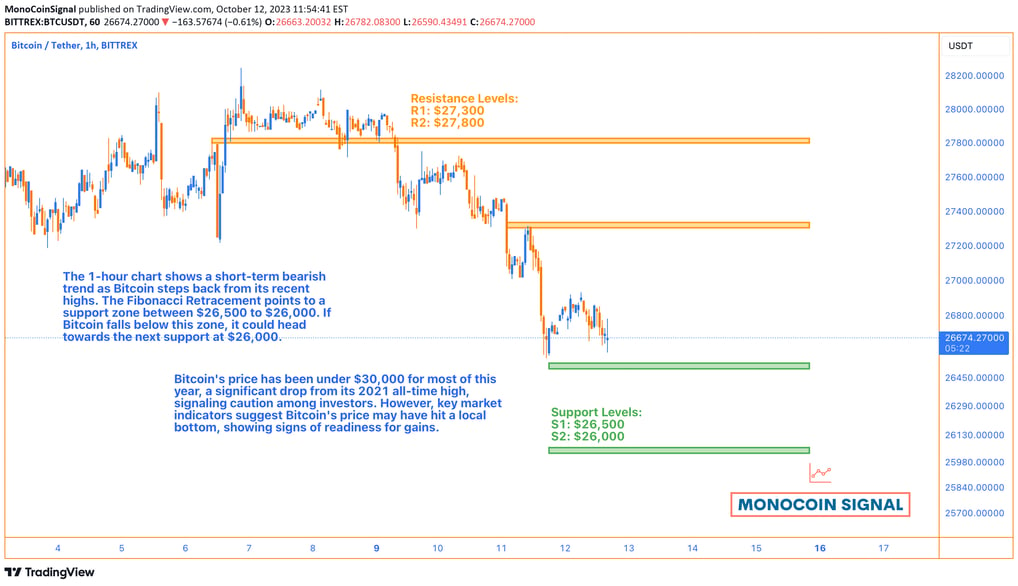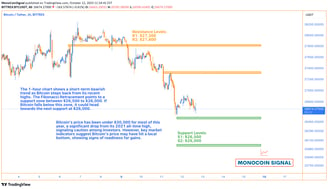 On October 12, 2023, Bitcoin's price hovers around $26,663. The 1-hour chart shows a pullback from the recent attempt to cross the $28,000 level. Here are the key prices and possible scenarios:

Most Probable Scenario:

The 1-hour chart shows a short-term bearish trend as Bitcoin steps back from its recent highs. The Fibonacci Retracement points to a support zone between $26,500 to $26,000. If Bitcoin falls below this zone, it could head towards the next support at $26,000.

On the upside, overcoming the resistance levels at $27,300 and $27,800 could reignite bullish momentum. The technical indicators CHOP, STOCH, and RSI show some potential for an upward move, but the overall market sentiment remains cautious.

Recent Developments:

Macro-Economic Factors:
The recent warnings about a potential U.S. dollar crisis and predicted inflation flip by the Federal Reserve have spurred discussions around Bitcoin as a hedge against economic instability.

Market Sentiment:
Bitcoin's price has been under $30,000 for most of this year, a significant drop from its 2021 all-time high, signaling caution among investors. However, key market indicators suggest Bitcoin's price may have hit a local bottom, showing signs of readiness for gains.

Market Predictions:
Some predictions hint at a short-term bullish scenario for Bitcoin and other cryptocurrencies, contingent on upcoming U.S. CPI data.

Industry Developments:
The crypto market is reacting to the anticipation of the first Ethereum futures ETF product, indicating a broader acceptance and integration of cryptocurrencies in traditional financial products.